Camera Lowering Systems announces rodent prevention cable
First published in Intertraffic Innovation News - July 3, 2020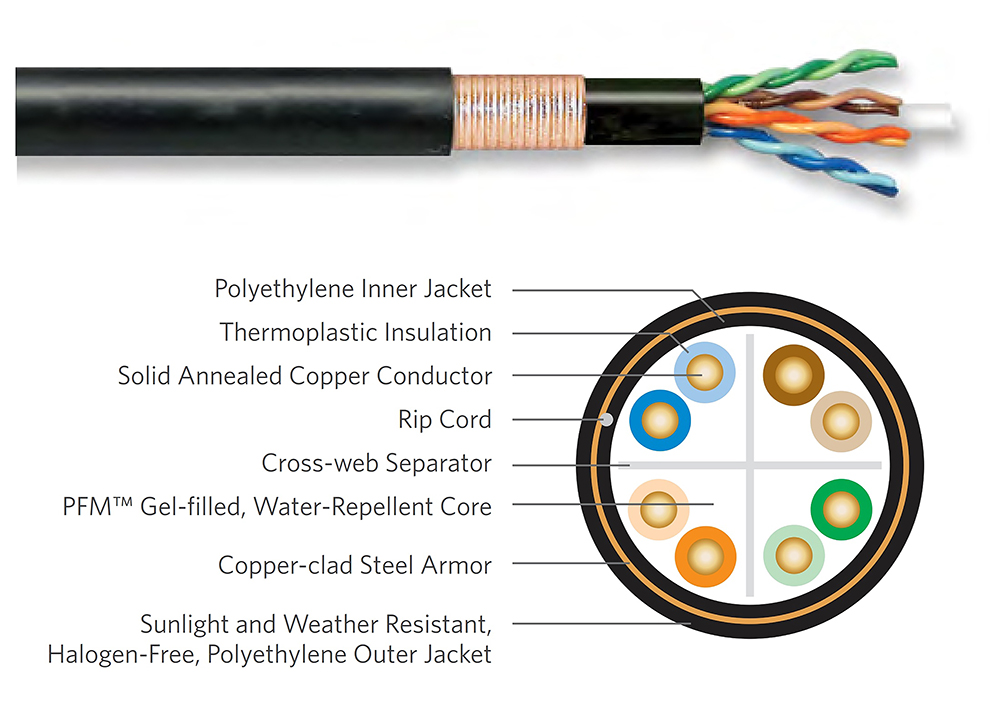 A problem for signal cables that plagues the entire world, whether it is in the countryside or urban areas, is rodents, particularly mice, eating the insulation on ethernet cables. This causes signal loss and a tremendous cost to the system. These are complaints heard in Australia, Middle East, Canada, United States, Asia, and throughout Europe.
North Star Lighting has done something about this pesky problem. Camera Lowering Systems now offers the RPC CAT6 cable with copper clad steel armour surrounding the polyethylene inner jacket. A sunlight and weather resistant jacket covers the armour. The core contains the four twisted pairs, surrounded by a gel-filled, water-repellent core.
Camera Lowering Systems says equipment mounted 15 to 50 metres high on poles and cell towers, are protected from these pesky rodents. The cable is perfect on vertical runs and in underground conduits. The new innovation is branded the CDP6-RPC6 series for pole mount, and the CTMT-RPC6 series for tower mount.
Companies in this article