Cross Zlin shows value of cooperative systems
First published in Intertraffic Innovation News - July 3, 2020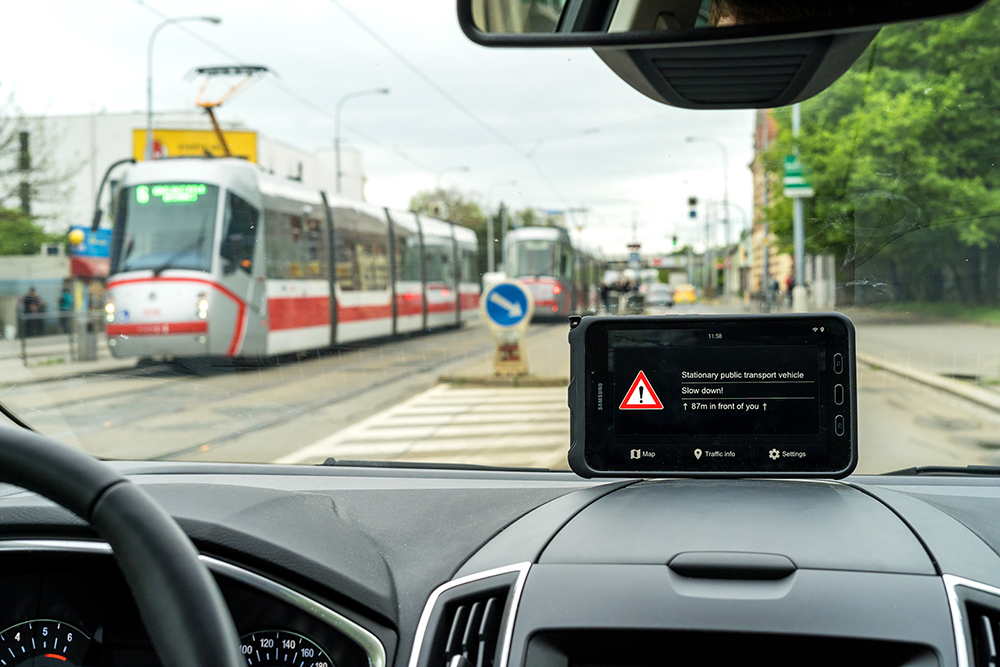 Gathering information on traffic and using it in conjunction with smart traffic lights and vehicle communication systems makes it possible to control traffic remotely. This means IRS vehicles can easily navigate city streets, public transport is prioritised at intersections and congestion is avoided. Moreover, drivers of vehicles fitted with such units benefit from warnings of queues, cars jumping red lights and slippery surfaces.
Intertraffic Innovation award winner Cross Zlin undertook two projects, one for the streets of Brno in the Czech Republic and another for a stretch of motorway.
"As far as I know, there is no place in Europe today where this technology is used on the same scale as it is in Brno," said Ivo Gajdošík, the chief project officer.
Various regional and national state bodies cooperated to make it happen, all of them sharing in the data collected from the cooperative systems in operation. As a result, it is possible to gauge the current state of roads, tunnels and traffic signalling points.
The data is collected from sources such as roadside devices located at intersections and on-board units fitted to public service vehicles. In fact, these same units alert the driver in a timely manner about road maintenance, lane restrictions and other situations that may present a potential hazard.
Companies in this article