Jenoptik cameras tackle roadside NO2 concentrations
First published in Intertraffic Innovation News - May 26, 2020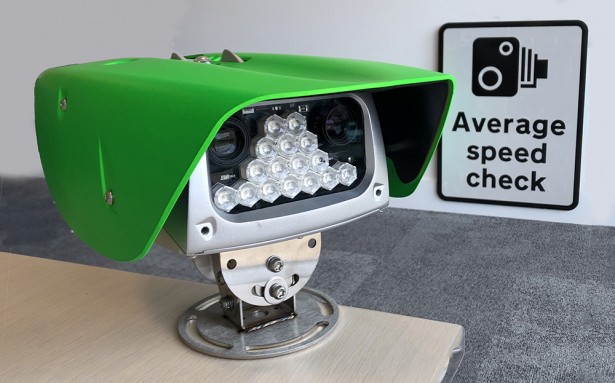 Throughout Europe, many regions are currently failing to meet the EU's air quality targets and new ways to reduce emissions are essential. There is a lot of potential for savings in road transport, especially for nitrogen dioxide (NO2) emissions.
A telling example of how to improve emissions has been delivered by the Welsh government in cooperation with Jenoptik.
In 2018, five roads in Wales were identified where vehicle emissions have a direct impact on air quality because NO2 concentrations are above the limit of 40 µg/m3 (EU Ambient Air Quality Directive – 2008/50/EC). To improve the situation, the speed limit was initially reduced to 50 mph (80 km/h). The prerequisite for the success of such a measure is to maintain the prescribed speed. Many drivers had ignored the speed limit and the hoped-for positive effect had failed to materialise. So, since 2019, four routes have been monitored by Vector ANPR cameras to monitor average speed. On the fifth route, variable speed limits were already in place and were monitored using spot speed measurements.
In March 2020 a report was published which provides an updated summary of the NO2 concentrations recorded at the five sites on the motorway and trunk road network. The report was produced to support the commitment to present results as set out in the Welsh Government supplemental plan to the UK plan for tackling roadside nitrogen dioxide concentrations.
According to the report, average speeds are below 50mph and compliance is much greater (September to December 2019) when compared to the data recorded between June 2018 and August 2019. The trend is decreasing for annual concentrations of NO2 at all five sites. It appears that the measures that have been implemented are effective in reducing concentrations.
Companies in this article