Jenoptik's individual attention to Lithuania road safety
First published in Intertraffic Innovation News - June 29, 2020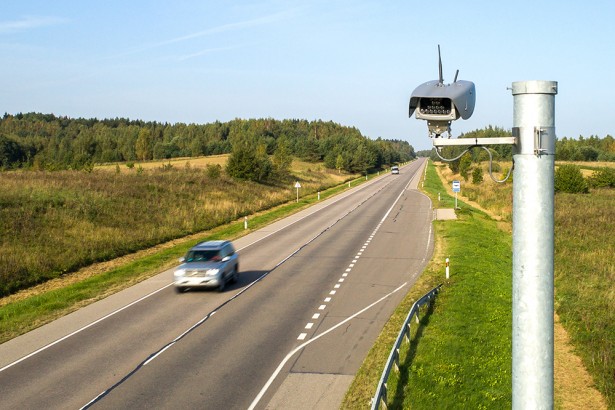 In Lithuania, the key to success in the realisation of its road safety projects is associated with a great variety of demands on the solutions needed and technologies applied. As a strong partner of the Lithuanian Road Administration, Jenoptik's decentralised sales approach guarantees individual technology solutions for traffic safety projects. The reason is because it is optimised by national market expertise and knowledge of Jenoptik's local partner Fima.
The latest order from the Lithuanian Road Administration comprises 52 Jenoptik Vector speed cameras which will go into operation in September. Technology advantages for operation on various roads of the country are the non-invasive radar sensor to capture speeds, the video camera for monitoring the process of offences and the proven ALPR technology to capture licence plates. The systems are replacing earlier systems of the speed programme that ended in 2018. After termination of the programme, the Lithuanian authorities noted an increase in problems caused by speeding again.
In 2016, Jenoptik delivered ALPR-based systems in order to improve the country's road safety situation (top three in EU for traffic acident deaths -192 deaths during the year 2017) as well as geographical transit situation – eastern border of the EU, and transit between EU, Belorussia and Russia. The systems monitor average speeds and are needed to identify wanted vehicles by capturing their licence plates for third-party purposes, such as insurance, technical inspections and customs. The solution combines traffic law enforcement and security purposes in one application.
Companies in this article