Oriux's solutions allow cities to manage traffic from anywhere
First published in Intertraffic Innovation News - June 26, 2020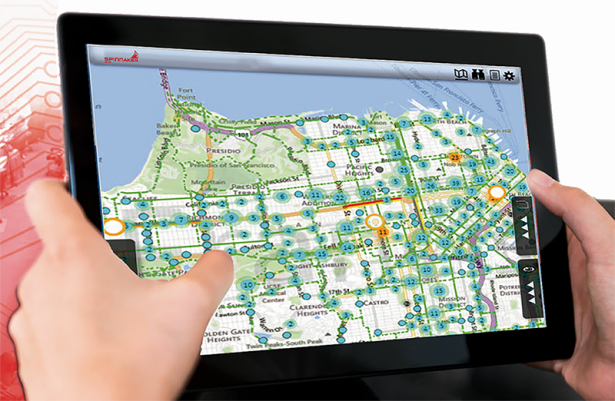 As many of us learn to live with COVID-19 and cities and states begin to reopen their economies, numerous employers are adopting flexible work schedules to allow their employees to work remotely from home. Web based systems that allow users to access data while they are away from the office has become more important than ever. With these tools, people can continue to perform their day-to-day tasks wherever they may be, without exposing themselves to unnecessary risks.
Oriux, the evolution of Peek Traffic, has been providing agencies across North and Latin America with solutions such as Spinnaker, a completely web based ATMS software allowing users to access real-time traffic data, monitor, and manage traffic from anywhere. Another solution is a web server application to remotely and securely access and configure Oriux's line of ATC controllers through any mobile device with a compatible browser, including Internet Explorer, Google Chrome and Apple Safari.
Spinnaker has been designed to provide users with the most user friendly and intuitive interface. This interface is supported by HTML5 and Javascript, allowing it to be viewed through a web browser on multiple mobile devices and operating systems, such as Windows, OSX, Android, iOS and Linux, without the need to install any type of local application.
The web server application to access and configure Oriux's line of ATC controllers is included in GreenWave, Oriux's Linux-based local intersection software, featuring the most advanced light rail train preemption and transit signal priority algorithms in the market.
To date, Oriux has deployed more than 60,000 ATC controllers around the world and installed more than 50 central software system products, managing over 5,000 intersections across the US, Canada, Latin America and the Caribbean.
Companies in this article