WPS Innovations are supporting lockdown easing
First published in Intertraffic Innovation News - June 26, 2020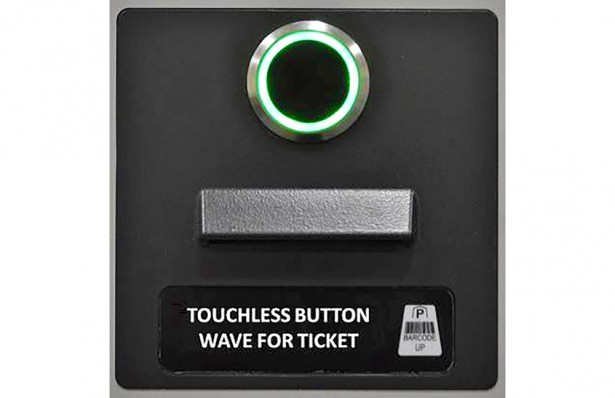 With lockdown easing, business slowly re-opening and people starting to use their cars more, award winning parking solution provider WPS has launched a set of touchless upgrades on its ParkAdvance parking equipment. The modifications are designed to help protect the health of users by mitigating issues around possible virus-transfer at exit terminals and pay stations. For car park operators, this includes facilitating a touchless journey from arrival to departure.
These solutions include a replacement touchless ticket printer button for entry terminals. Customers just wave their hand in front of the large format green / red LED illuminated sensor and their ticket is automatically issued, without pressing to avoid any possible virus transfer.
Through the installation of a new surface-mounted, optical ticket scanner pay stations can also be upgraded to touchless. Instead of inserting their ticket and receiving it back (with a risk of virus cross-contamination between successive customer tickets), users can now simply wave their ticket barcode in front of the optical scanner at a pay station. Payment can then be made using the existing contactless payment card reader to complete the touchless experience.
By simply adding its automatic number plate recognition (ANPR) technology to existing systems, new functionality like cashless payment apps can be applied. WPS' BPA 2020 winning 'Pay Station in Your Pocket' technology offers new cashless ways to pay for parking by smartphone, avoiding the use of a physical pay station.
Simon Jarvis, managing director of WPS in the UK, said: "It is our role as an industry to help create solutions that keep our car parks fully operational whilst creating a safe, touchless journey for all users. With its fully IP-based architecture and modular design, our ParkiD system is yet again showing its inborn flexibility to meet emerging challenges and opportunities."
Companies in this article